Safer, Better Business in China
Opinions, knowledge and resources from China Checkup's expert contributors
The Top 20 China Sourcing Websites
by Matt Slater September 13, 2017
Ask someone to name some China sourcing websites and there is one name guaranteed to be mentioned – "Alibaba".
For so many people looking for products from China, their sourcing journey both starts with, and finishes with, Alibaba, but there are actually plenty of very good alternatives.
Our advice to clients is to cast their net wider and try searching for information on many China sourcing websites before settling on their supplier of choice.
Even if the same Chinese suppliers appear in different results, you can usually gleam more relevant information such as contact details, factory photos, product types, certifications etc. All very useful to the sourcing process.
We want our readers to get the very best outcomes when sourcing in China, so here is China Checkup's list of the Top 20 China Sourcing Websites:
Top 20 China Sourcing Websites
In order, starting with the most useful, here are our top 20 China sourcing websites:
1. Alibaba
website: alibaba.com
headquarters: Hangzhou, China
slogan: global trade starts here
As the world's largest b2b sourcing portal, the name "Alibaba" has become synonymous with sourcing from China. Usually it is the first website people turn to when searching for products, and not without good reason, the range of suppliers and products it lists is very comprehensive.
The website has however developed a reputation as a hotbed of counterfeits, a situation which CEO Jack Ma has called "a cancer". Other issues faced by the website include dodgy supplier verifications and scams.
From starting out as a sourcing website, Alibaba Group has now grown to be China's largest tech company and it's interests include a portfolio of ecommerce platforms.  
2. DHgate
website: dhgate.com
headquarters: Beijing, China
slogan: buy globally, sell globally
DHgate is an online wholesale marketplace where buyers can find competitively priced quality made in China products, usually at lower MOQs than other platforms.
One standout feature is their payment handling system, which only passes payments to the seller when the buyer confirms receipt of goods. 
3. Global Sources
website: globalsources.com
headquarters: Hong Kong
slogan: reliable exporters: find them and meet them
Global Sources has helped more than 1.4 million international buyers in more than 240 countries to source from overseas, with China making up the majority of deals.
Their regular Hong Kong trade shows are very popular and help facilitate international companies to do sourcing in China face to face with trusted Chinese suppliers.
4. Made-in-China
website: made-in-china.com
headquarters: Nanjing, China
slogan: connecting buyers with Chinese suppliers
This website is a third-party platform for connecting buyers with Chinese suppliers and features a clean layout which is easy to navigate.
Similar to Alibaba.com, Chinese suppliers can create their own homepage on Made-in-China which includes their company profile, introduction and product listings.
5. China Suppliers
website: en.china.cn
headquarters: Beijing, China
slogan: connecting global buyers and China suppliers
China Suppliers claims to be the "Exclusive Government Authorized B2B E-Marketplace in China" and our research found they are owned by the China Internet News Center (中国互联网新闻中心) which is under the State Council Information Office.
Despite a slightly cumbersome interface it is a useful website featuring many Chinese suppliers and products. Plus, it has a very easy to remember URL!
6. OFweek
website: en.ofweek.com
headquarters: Shenzhen, China
slogan: industrial b2b marketplace
Specializing in high-tech and electronics, Shenzhen-based OFweek is a well designed website featuring many Chinese suppliers.
If you are looking for Chinese tech products make sure you check it out.
7. AliExpress
website: aliexpress.com
headquarters: Hangzhou, China
slogan: smarter shopping, better living!
AliExpress was launched by Alibaba Group in 2010 as a platform for Chinese companies to sell to foreign consumers.
Although not a sourcing site as such, it is nevertheless widely used for this purpose, especially for companies looking to buy with low MOQs.
Unlike on Alibaba.com, sellers on AliExpress can be either companies or individuals making supplier verification difficult and leading to some scams.
8. HKTDC
website: hktdc.com
headquarters: Hong Kong
slogan: your business – our mission
Operated by the Hong Kong Trade Development Council, this website plays an important role in helping Hong Kong companies to establish relationships with buyers from around the world.
These days, there isn't much manufacturing in Hong Kong, but many Hong Kong companies operate factories in Mainland China and this is a good gateway to sourcing their products.
9. DIYTrade
website: diytrade.com
headquarters: Hong Kong
slogan: global b2b trading platform
A clean and easy to use website, DIYTrade features over 5 million products across a wide range of industries from underwear to ball bearings.
10. ECVV
website: ecvv.com
headquarters: Shenzhen, China
slogan: challenge your trading
A bridge-builder that empowers merchants to easily connect and do business. Recommended by the Shenzhen Government and American International Business Council.
11. EC21
website: ec21.com
headquarters: Seoul, South Korea
slogan: global b2b marketplace
One of the leading global b2b marketplaces, Korea-based EC21 is very popular with Chinese manufacturers looking for international buyers.
12. MakePolo
website: en.makepolo.com
headquarters: Beijing, China
slogan: accurate purchasing search engine
Makepolo promotes itself as the "accurate purchasing search engine" but it's search function operates just the same as the other China sourcing websites.
They do list a large number of products and suppliers though so it is well worth a look, even though I find their page load times to be a little slow.
13. ECPlaza
website: ecplaza.net
headquarters: Seoul, South Korea
slogan: more trade chances for you
South Korea-based ECPlaza features a large number of Chinese suppliers on their easy to navigate website.
14. Global Market
website: globalmarket.com
headquarters: Guangzhou, China
slogan: certified manufacturers online
GlobalMarket has established solid cooperation with reputable Chinese suppliers and heavily promotes their GMC (Global Manufacturer Certificate) certifications which claim to only include genuine manufacturers. Definitely worth a look.
15. Tradekey
website: tradekey.com
headquarters: Riyadh, Saudi Arabia
slogan: your key to global trade
Although a global sourcing website, with offices in Guangzhou, Shanghai and Beijing, Tradekey certainly has a strong Chinese presence.
Claims to be the first b2b platform with both ISO 9001 and ISO 27001 certifications. Although their website can feel cluttered, it contains a hive of China sourcing information.
16. Asian Products
website: asianproducts.com
headquarters: Taipei, Taiwan
slogan: bridging the gap between buyers and suppliers
Chinese name: 亚洲产品 (yà zhōu chǎn pǐn) "Asia Products"
Focusing on suppliers from Taiwan and China, Asian Products is a slightly old-fashioned but nevertheless useful source of information with plenty of companies listed.
17. B2B Manufacturers
B2B Manufactures is another listings website specializing in Taiwanese and Chinese manufacturers. Although their listings covers a wide range of products, the results for industrial equipment seem to be strongest.
18. Yiwubuy
website: yiwubuy.com
headquarters: Yiwu, China
slogan: buy with peace of mind
As the official website of the world's largest small commodity wholesale market – Yiwu International Trade Market, Yiwubuy offers their physical stores an online presence. Especially worth a look if you are planning a visit.
19. Banggood
website: banggood.com
headquarters: Guangzhou, China
slogan: shopping with fun, best bang for your buck
Specialized in electronics, robots, mobile phones and accessories, Banggood is a B2C platform operated from Mainland China, Hong Kong together with overseas warehouse to help global buyers.
20. Taiwan Trade
Many factories in China are operated by Taiwanese companies and using Taiwan Trade can be a great way of locating them. Also useful for finding made-in-taiwan products too.
See Also: Chinese Language China Sourcing Websites
Just as companies worldwide look to China for product sourcing, Chinese companies are also looking for Chinese suppliers to manufacture their products.
If you can read the Chinese language here are a number of very powerful domestic websites which cater to product sourcing:
1688
website: 1688.com
headquarters: Hangzhou, China
1688 is the Chinese language version of Alibaba.com
HC360
website: hc360.com
headquarters: Beijing, China
Chinese name: 慧聪网 (huì cōng wǎng) "Wisdom Clever Site"
HC360 is one of China's leading b2b websites for domestic trade.
GongChang
website: gongchang.com
headquarters: Zhengzhou, China
Chinese name: 世界工厂 (shì jiè gōng chǎng) "World Factory"
This online sourcing platform specializes in large-size machinery and equipment.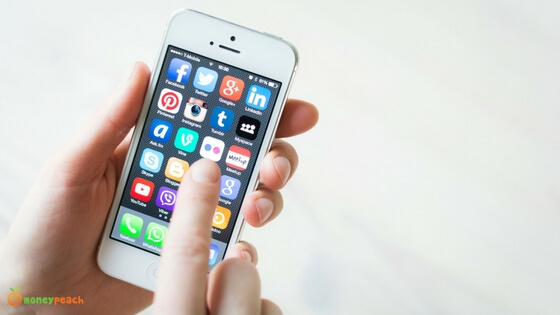 January 25, 2018/by Sara JamesShare81Pin300381SHARESThis post may contain affiliate links or links from our sponsors. Read our disclosure policy here.
One of the ways that Peach, myself and many other people reach financial goals such as paying off debt, saving for something important or working toward financial independence is to sell stuff.
I'm always amazed at the process of buying and selling stuff. The myriad of items people buy and sell online and elsewhere are endless. Buying direct from owners is a terrific way to get things you need and want at a discounted price.
And selling things you no longer need or want is a great way to declutter your house and bring in some serious extra cash. The list of things we've sold online is endless, from cars to clothes to toys to electronics.
Our Top Ways to Sell Stuff Online
With the ever-increasing popularity of smartphone apps, buying and selling online is easier than ever. Here are our top 21 popular smartphone apps that can help you sell your stuff online and potentially bring in some serious extra cash.
1. Decluttr
Decluttr is one of the best ways to sell your unwanted stuff online. Here's how it works:
First, you go to the Decluttr website to get the link for the free app and get a free instant evaluation of what you're selling.
Once you accept their offer, simply put into a box for shipping and they will send you a pre-paid shipping label.
Next drop your package off at any UPS store, with any UPS driver, or with an authorized shipping dealer (you can search by your zipcode on their site)
As soon as Decluttr receives your package, they will pay you the very next day by Direct Deposit, PayPal, by Check, or they will even make a donation to a charity of your choice on your behalf!
Decluttr is also a really safe way to sell your items because you aren't selling to other individuals. Instead, Decluttr buys your stuff directly and then resells it on their site.
Categories you can sell on Decluttr:
CDs and DVDs
Video games
Gaming systems
Textbooks
Smartphones
Apple products such as iPods, iPads and iPhones
Kindles
Lego sets
I know. The Lego thing kind of threw you for a loop, didn't it! It doesn't really fit in with the other categories Decluttr sticks to, but apparently there's a serious market for used Lego sets!
Note: Decluttr will probably give you less money for your stuff than if you sell it to an individual, however you get an immediate offer price and get your money quickly – and you don't have to meet anyone to make the exchange.
Get the App:
Decluttr for iPhone and Android
2. Amazon Seller Marketplace
Amazon has a popular program for selling your stuff online. The Amazon Seller Marketplace allows you to sell a variety of items online, including used items in many categories, as well as new items you've made or bought at a discount.
Categories
Amazon devices and accessories
Kindle devices and accessories
Automotive and powersports parts, tools, equipment and accessories
Baby gear (new only, excluding clothing)
Beauty (new only)
Books
Business products
Camera and photo
Cell phones
Clothing and accessories (new only)
Collectible coins
Electronics
Fine art collectibles
Grocery and gourmet food (new only)
Handmade items (new only)
Health and personal care items (new only)
Historical and advertising types of collectibles
Home and garden
Industrial and scientific (new only)
Jewelry (new only)
Luggage and travel accessories (new only)
Music
Musical instruments
Office products
And many more. Listing and selling fees apply, and the prices you'll pay for selling stuff on Amazon vary based on how many items you plan on listing or selling in a given month and other criteria. For certain membership levels you'll pay a monthly fee as well as individual listing and selling fees.
Given Amazon's market share, the amount of exposure your items get could easily make up for the fees you may have to pay to sell.
Get the App:
Amazon Seller for Android
Amazon Seller for Apple
3. Poshmark
Poshmark lets you sell fashion clothing and accessories online. You can search by who you want to shop for (i.e. women, men or kids), by brand name, or by item (i.e. shorts, dresses, handbags, etc.).
When you sell an item on Poshmark, they'll send you a prepaid shipping label to send it out. They charge a small commission based on the dollar amount of the transaction as well.
Categories
Women's clothing
Men's clothing
Kids' clothing
Makeup
Shoes
Handbags
Jewelry and accessories
Posh's Posh Protect program, along with their customer service team, helps ensure you get authentic items when you buy, and that you get paid promptly when you sell.
Get the App:
Poshmark app for Android
Poshmark app for Apple
4. 5miles
The premise behind 5miles is that it will help you buy or sell anything within 5 miles of your location, but when I looked online I was relieved to see that they offered plenty of buying selections in a broader range, up to 40 miles or so away from where we live.
It's free to list and sell on 5miles, just like it is on Craigslist and similar sites.
Categories
Cars
Furniture
Cell phones
Household
Women's clothing and shoes
Electronics and computers
Baby and kids
Auto parts
Jewelry and watches
Sports and outdoors
Collectibles and art
Jobs
Housing
Services
Garage sales
You can search by category, by specific item or by city. This is an easy-to-use site that seems to be pretty popular in many large metropolitan areas.
Get the App:
5miles app for Android
5miles app for Apple
5. OfferUp
OfferUp lets you list and sell for free. It's more of a "you're on your own" site like Craigslist and LetGo, but is fairly popular and is well-organized. In my area it didn't seem to have quite as many listings as LetGo, but still could be worth your effort when selling. After all, less listings often means less competition for the things you sell.
Categories
Antiques
Appliances
Arts and crafts
Cars and trucks
Auto parts
Baby and kids
Beauty and health
CDs and DVDs
Cell phones
Clothing and shoes
Farming
Furniture
Games and toys
Household
And many others as well, including Collectibles. You could sell in just about any category on this site.
Get the App
OfferUp for Android
OfferUp for Apple
6. LetGo
LetGo uses your location to help you list stuff for sale online and find stuff you want to buy as well. It's a free site like Craigslist and doesn't charge any listing or selling fees.
Categories
Free stuff
Electronics
Cars
Other vehicles and parts
Baby and child
Fashion and accessories
Movies, books and music
Sports, leisure and games
Home and garden
Other
Not much more to know about LetGo. The site is super easy to use and seems to be increasing in popularity these days: I find more and more listings – at least for my somewhat major metropolitan area – as I browse on a weekly basis.
Get the App:
LetGo app for Android
LetGo app for Apple
7. OLX
OLX helps millions around the world buy and sell things. They share listings from dozens of countries including the United States, India, Russia, the Philippines, South Africa, Portugal and many, many more.
There's no cost to list or sell with OLX; this is a true free classified ads site.
Categories
Personal items
Properties
Electronics and appliances
Fashion
Jobs
Pets
Books, hobbies and sports
And more. Categories may vary based on the country you are browsing. NOTE: if you are visiting OLX's United States site you will be redirected to Letgo.
Get the App:
OLX for Android
OLX for Apple
8. Cash4Books
Cash4Books buys your used textbooks and other books. As with Decluttr, all you have to do is enter the ISBN (the number at the bottom of the barcode) of the book you'd like to sell and they'll give you an offer price.
Once you've entered all of the ISBN numbers for the books you want to sell, and accepted the Cash4Books offer prices, they'll send you a free prepaid shipping label that you can use to pack up and send your books to them.
After they've received the books and had a chance to assess their condition, etc., they'll send you your earnings via PayPal. The site says that on average it takes about two weeks from the time you click "Sell my books" until the time you get your cash via PayPal.
Although the site buys all types of books, it looks as if the biggest payouts come from up-to-date used college textbooks.
If you're a recent college graduate, know someone who is or can find newer versions of college textbooks at garage sales, this could be a great way to make some cash.
Get the App:
Cash4Books for Android
Cash4Books for Apple
9. Trove Marketplace
Trove Marketplace focuses on buying and selling vintage furniture and decor items. You can browse via keyword, or go straight to cities near you where items are for sale.
Trove Marketplace isn't in every major metropolitan city, however you could offer for items you're selling to be shipped if you want to appeal to buyers outside of your area. Current cities with Trove listings include:
Atlanta
Austin
Boston
Charlotte
Chicago
Dallas
Detroit
Houston
Los Angeles
Miami
New York
Philadelphia
Phoenix
San Francisco
Seattle
Washington DC
More cities may be added by the time you're reading this.
Note: there is a selling fee for selling your items on this site. At the time of this writing the Trove Marketplace website showed it to be 10%.
Get the App:
Trove Marketplace for Android
Trove Marketplace for Apple
10. Mercari
Mercari allows you to sell your stuff online without any listing fees. However, you will pay a selling fee of 10% of the listing price, so be sure to price carefully. In other words, if you list something for $100 and a buyer bargains you down to $50, you're still paying Mercari a $10 selling fee.
If you end up selling to a buyer who wants an item shipped to them, Mercari will help you do that by offering to print (and charge you for) a shipping label, or you can ship on your own.
Categories
Women
Men
Kids
Home
Vintage
Beauty
Tech
Sports
Handmade
Other
The "other category" can include a variety of items such as automotive (they even had cars listed in addition to auto parts), daily and travel items, musical instruments, office supplies, pet supplies and more.
As I searched the site looked like they had many items for sale in all 50 states, which indicates Mercari is a well-known and well-used site.
Get the App:
Mercari for Android
Mercari for Apple
11. Dealo
Dealo touts itself as a "faster, safer way to buy and sell anything". The site itself has very little information about how Dealo works, who is using it and where or what the fees are. Categories are not listed either, however the site states you can register, list or buy within 30 seconds.
Get the App:
Dealo for Android
Dealo for Apple
12. Carousell
Carousell helps connect buyers and sellers by listing things people want to sell and coordinating groups based on similar interests.
You can browse the listings via the home page or the specific category you're selling or buying in, or you can search via location. No listing or selling fees; you just meet up with your seller or chat online to arrange trade of money for your item.
Categories
For him
For her
Furniture and home
Kitchen and appliances
Beauty products
Design and craft
Baby and kids
Bicycles and bicycle parts
Outdoors and gardening
Musical instruments
Books
Textbooks
Community
Housing
Games and toys
It's fast and easy to list on Carousell with their app.
Get the App:
Carousell for Android
Carousell for Apple
13. Depop
Depop is sort of an online flea market type of a site. Lots of fun vintage items on this site. Browsing through the listings was like taking a serious step back in time and was really fun. You use the app to buy and sell, and there are no fees or commissions paid.
There are no specific categories listed; the site just says "Find something that means something". Most of the listings that I found on the site were clothing and accessory type items such as shirts, hats, jeans, jewelry, etc.
Most of the sellers on the site listed shipping fees to appeal to those who were buying from out of the area. The site is pretty simple and easy to use with the app, so if you have some cool, different or vintage clothing or accessories, this could be the way to go.
Get the App:
Depop for Android
Depop for Apple
14. Tradyo
Tradyo helps people buy and sell right in their local area. The site seems to be European based, however there were plenty of listings in my major metropolitan area in the U.S. Listings are free, and you can use instant chat to connect with potential buyers.
I typed in my zip code and found several items available for sale nearby. Then, just for fun I typed "90210" in the search bar (the only out-of-state zip code I know off the top of my head; yeah, I know – I'm dating myself), and there were a lot of listings for that area as well.
Categories
Art, antiques and collectibles
Autos, cars and other vehicles
Baby and kids
Bikes
Books and comics
Car accessories and parts
Clothing and fashion
Electronics, cell phones and cameras
Free stuff
Gaming consoles and games
Garage sales
Health and beauty
Home and furniture
Music
Services
Sporting goods and exercise
Tickets
Tools and equipment
Other
Lots of categories to choose from, and Tradyo is a site that is easy to use.
Get the App:
Tradyo on Android
Tradyo on Apple
15. Varage Sale
With Varage Sale you can list your items for sale and then meet up with buyers in your neighborhood. There are no categories listed for searching on this site, but there is a search bar that allows you to enter what you may be looking for, along with your location so you can find items near your home or work.
You need to sign up with Facebook or an email account so they can verify who you are – all buyers and sellers have to go through a verification process before they're approved to buy or sell on the site.
In other words, you can browse the site's listings, but both buyers and sellers need to sign up in order to get access to contact others within the site. This is a safety precaution that many buying and selling sites are implementing these days.
No listing or selling fees and no charge to bump your listing to the top of the site. A great alternative to the traditional garage sale.
Get the App:
Varage Sale for Android
Varage Sale for Apple
16. Chairish
Chairish is an online consignment store where you can sell used items in a number of categories. The site says it takes less than two minutes to list your item, and that you take home 80% of the sale price.
That's a much higher percentage than what many brick-and-mortar consignment shops will offer to pay you since they have to cover space rental costs and employee pay and benefits.
You can sell items on Chairish to local people or ship the items out of state. Chairish helps you organize shipping arrangements too. This could be a good venue for you if you have lots of art deco or vintage items for the home.
Categories
Furniture
Art and mirrors
Rugs
Lighting
Decor
Outdoor
And more. Listing is free, the site has great tips on how to take the best photos to sell your item, and they have 24/7 customer service support as well.
Get the App:
Chairish for Android: No Chairish app for Android users as of yet
Chairish for Apple
17. Wallapop
Wallapop offers free local classified ads for you to sell your stuff on. Kind of like other flea market or classifieds apps, you simply use your app to write a short description and name your price.
Sellers figure out a plan for meeting up with buyers to exchange money and products, whether it's meeting up in your local area or arranging shipping.
Get the App:
Wallapop for Android
Wallapop for Apple
18. SocialSell
SocialSell has a variety of listings in many areas in the U.S. Their website isn't worth heading to at this writing; the apps have all the information you need for buying and selling.
Categories
Electronics
Men's apparel
Women's apparel
Household and yard
Entertainment
Music
Antiques
Automotive
Children and kids
Collectibles and memorabilia
Education
Living
Outdoors
Sports and fitness
And more. Like Craigslist there are no listing or selling fees. Mandatory user profiles help keep sellers and buyers safe.
Get the App:
SocialSell for Android
SocialSell for Apple
19. Vinted
With Vinted you can sell or buy used second-hand wardrobe items such as shoes, clothes, and accessories. There's no cost to list or sell with Vinted, and like many other selling sites these days, users have to create a profile in order to enhance safety and security.
Categories
Women's clothing, shoes and accessories
Beauty
Kids
Men's items
You can meet up in person if you find a local buyer, or ship and get payment via PayPal.
Get the App:
Vinted for Android
Vinted for Apple
20. Shpock
Shpock helps you buy and sell things in your local area. There are no listing fees or selling fees and the app makes listing your items and communicating with potential buyers easy.
Get the App:
Shpock for Android
Shpock for Apple
21. Pxsell
Pxsell is the "easiest way" to sell your stuff, according to its app site. Just snap a picture, enter a few details and you're done. This app focuses on selling in your local area and helping you designate a meet up with sellers.
You won't pay listing or selling fees with Pxsell.
Categories
Electronics
Video games
Books
Music
Movies
Sports
Recreation
Cars
Clothes
Health
Beauty
Home
Baby and kids
Art
Antiques
collectibles
Pxsell requires community profiles for users in order to help ensure safety for buyers and sellers.
Get the App:
Pxsell for Android
Pxsell for Apple
Don't Get Ripped Off (Here's How)
Now that we've shared some of the more popular apps for selling stuff online, I want to take just a few minutes to talk about online selling and buying safety.
The world is full of con artists and other unsavory people, and it's important to make sure you're ahead of the game when it comes to online scammers in the selling and buying marketplace. Here are some tips that I've found helpful when it comes to avoiding selling scams.
We've not been the direct victim of a scam when selling stuff online, but that's only because we've educated ourselves on what to look for to avoid getting ripped off.
Selling stuff online can be daunting, intimidating and sometimes frustrating. One time when we were selling a fishing boat, a guy got super angry at us because we had several potential buyers on the line and wouldn't hold the boat for him until he got off work.
Another time we were selling some used furniture and a gal said she'd show up but never did. When I contacted her to ask why, she said "Oh, it was raining and I didn't feel like going." No phone call – nothing. She just didn't show!
Just recently we listed a snow plow for sale. My husband got a weird text from a guy who offered to pay us over and above what we were asking if we'd accept a PayPal payment, and that he'd send his "agent" to pick up the several hundred pound plow. Sounds fishy, right?
Here are some things you can do to protect yourself as you sell your stuff online.
Don't Deviate From Normal Payment Options
Most sites have you pay one of a couple of different ways: you can meet in person and accept cash or a cashier's check, or you can accept a PayPal payment if you're shipping an item.
When selling something and meeting a person directly we only accept cash – never a personal check or money order. We will accept a cashier's check for big ticket items, but we always call and verify with the bank it's issued off of first.
Have a First Come, First Served Rule
Don't offer to hold items for people that may never show up unless you have a good and valid reason to do so. Holding items puts you at risk for losing out on selling your item.
If someone wants your item bad enough they'll find a way to make it there quickly.
Beware of Giving Second Chances
If someone doesn't show up or doesn't do what they've promised, be wary. In our case with the lady who wanted to buy our furniture but never showed up, she asked if she could come another time. We didn't answer.
We like to follow the "Screw me once, shame on you, screw me twice, shame on me" mantra when selling stuff online. If someone disses us once we won't give them a chance to do it again.
Meet Up with Potential Buyers in a Public Place if Possible
We don't follow this rule always, but many times we'll meet buyers at a central location as long as it's somewhere with a lot of traffic, such as across the street from the local police department or at a big box store such as Walmart.
It's important to not put yourself in a situation where you're in an isolated area with strangers.
Never Meet Up with Buyers Alone
Always bring somebody along if you're meeting up with potential buyers too. I don't recommend ever going alone, simply for safety reasons.
Always Tell Somebody When You're Meeting Up with a Potential Buyer
When you're meeting up with a potential buyer – whether alone or with somebody else – always, always leave information about where you're going, who you're meeting (leave the contact info you've been using to communicate with them), what you're doing and when you expect to be back.
Tell your loved ones to call you and check in if you're not back when you say you expect to be back. It probably wouldn't hurt to bring pepper spray or some other item to protect yourself if need be too.
If Something Seems "Off", Go With Your Gut
When you're selling or buying something online and something seems off, it's probably best to pull out of the deal. If someone is offering you way too much for an item, or is trying to finagle some weird payment arrangements other than what is typical, I'd bail on the deal.
There are many scam artists out there who offer to give you "this" if you'll do "that" when you're doing online selling and buying. For instance they'll arrange for third-party payment, or send you over what you want and ask you to give them back the difference, or other similar odd types of requests.
These requests often come with a sob story that will play on your emotions in hopes that you'll ignore the warning signs in an effort to help. Don't fall for it. The world's struggles are not all on your shoulders.
Stick to the rules and make sure you're paid as promised with no goofy back and forth stuff. Selling stuff online can be a lucrative income source, especially if you've got a house full of unused stuff.
Just be sure to use selling sites and apps the way they are intended and keep a leg up on potential scam artists. This way you'll maximize your income and make big strides toward reaching all of your financial goals and dreams.
Summary
As you can see, there are so many options for you to sell your stuff online. Selling apps for both iOs and Android are picking up in popularity and people are looking beyond just eBay and Craigslist to buy your stuff. Whether you are in a hurry to sell your stuff online or you simply want to get the best offer, you have great options. Try a few of these different apps out and let us know what is working best for you.
What have you used to sell stuff online?
---
You May Also Like