Dear Internet Marketers,
Here's what you need to know:
If you are looking for a way to take basic information and turn it into a personalized website that gets specific attention, Turbo Instant Niche Templates is the tool you need!
Internet marketers who want to sell their services to professionals – whether just one niche or a wide range of niches – need specific details and information on each website they create. The problem is, that's hard to do and time consuming.
If you want to market to lawyers, plumbers, doctors, and others, you need a simple tool to make the process easy!
Here's what's awesome – When you purchase Turbo Instant Niche Templates, you can download the software, install it, and create websites to sell to anyone you want.
Or, you can use the software for your own business!
Or, you can use the software to create a website for a professional and then allow them to pay YOU an extra fee for the management of their site!
The Problem:
Every day we hear big concerns from Internet Marketers who just want to GET TO WORK and don't want to worry about setting up a website.
Setup & Sell Webpages In Just A Few Clicks!
Setup & Sell Responsive One-Page Websites in Just a Few Clicks!
You've NEVER been so empowered to turn your skills into sales!
Fast, Simple, and SUPER Lucrative – Setup and Sell One-Page Websites to Those Professionals in Need with Turbo Instant Niche Templates!
Do you wish you could easily snap your fingers and create webpages that sell? Perhaps you wish you could just create a website that's incredibly effective without having to get HTML skills.
Do you want to make money by selling websites online? Are you struggling to create graphically beautiful and stunning websites that people actually want to use and have?
NEW!
For the First Time Ever!
Turbo Instant Niche Templates!
With the simple upload of files into a directory you can create a one-page customized website for a wide range of needs and you can customize them to one of seven professionals' categories!
Turbo Instant Niche Templates Can Change the Way You Sell Websites Forever!
You want a way to create actionable, responsive websites that turn visitors into buyers!
You don't want to worry about HTML – There's no need for it.
You don't want to struggle with learning technical jargon!
The GOOD News:
With Turbo Instant Niche Templates, you're empowered.
You get a tool that can help you create that incredible website that gets results and helps YOU make money without the struggle!
Turbo Instant Niche Templates SOLVES your website building problem and lets you gain control EFFORTLESSLY!
IT'S NEVER BEEN EASIER TO CREATE A WEBSITE THAT PUTS YOU IN CHARGE!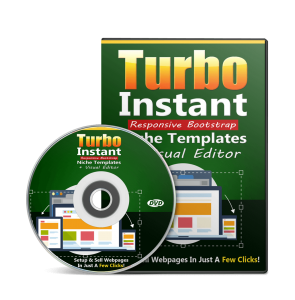 NO HTML KNOWLEDGE IS NEEDED!
NO MySQL DATABASE IS NEEDED…! There is NO MySQL database required! That means you don't need to worry about using your cPanel to add any complex code.
NO WORDPRESS IS NEEDED! WordPress is fine, yes, but why install it when what you only need is a site to sell your product/service?? PLUS..why exposing your hosting account to hackers without a reason??? (We all know that there are some really bad people out there looking for outdated WordPress installations to hack… ouch…!)
JUST INSTALL and USE! Log into the admin panel and do all of your changes and modifications there – this makes it easy for anyone even those with NO EXPERIENCE (again: NO EXPERIENCE) to create a customized one-page website.
Edit the text, the icons, upload your images in a flash – it only takes a matter of minutes to change any component of your website with the VISUAL EDITOR.
Everything you need is located in 1 simple login and using one simple to use tool. It's that fast and that easy!
Just How EASY Is It To Use This Tool?
Yes, we know – you've heard the promises before and you DON'T want to get burned again!
Can Turbo Instant Niche Templates really be that easy to use and operate?
It really is that easy!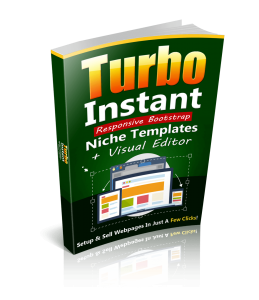 Here's how it works in 5 simple steps:
1. Upload the files in a directory inside your hosting account.
2. Login to the protected administration area.
3. Select a template.
4. Click to exit the text, the icons, upload your images where that applies, etc.
5. Save changes.
You're Ready to use or sell the website!
Each Template Comes With PRE-SET Sections And A VISUAL EDITOR So You Can Add Your Clients' Information with just some clicks!
Check out some of the REALLY COOL features that will help your website to STAND OUT FROM THE REST!
You just upload the files and you have a FULL PRESET WEBSITE!!!
It's a fully responsive tool! Not only will it work with you at home or work but it works great on mobile phones and tablets as well!
Add up to FIVE (5) SLIDES with editable image backgrounds, headers and descriptions for each slide. This allows you the customization to get people to click.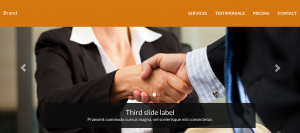 Add NINE (9) descriptions for corresponding SERVICES! All with editable icons, header and descriptions for each service. Choose from more than 500 icons!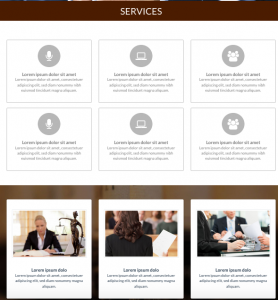 Add SIX (6) TESTIMONIALS. You know the value of testimonials and Turbo Instant Niche Templates makes it easy! You can add editable comment and information for each of the testimonials.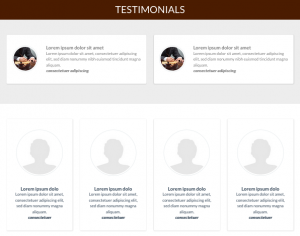 Comes with a PRESET PRICING TABLE with up to 3 pricing columns. All of the information is editable including the pricing plan information, purchase link, and 10 lines for features.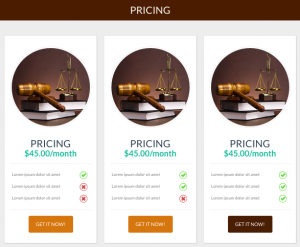 Comes with a ready to be used CONTACT FORM, PLUS it includes a PRESET MAP SECTION, SOCIAL ICONS- the heart of your CUSTOMERS' (or your) campaign that are easily managed. Just click to edit links for your Facebook, Twitter, and Google Plus page/s!.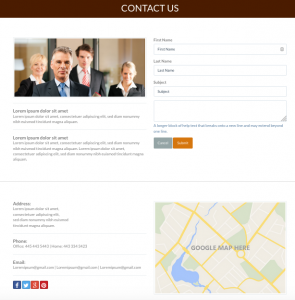 Now, what's really special about this process is that all you have to do is to work through these steps above and you'll have a customized, easy to use, and super responsive website ready to go in a flash!
USE IT FOR YOUR NEEDS, SELL IT and REPEAT with ANOTHER WEBSITE!
Let's Talk About the Bootstrap Advantage:
We want to make this as easy as possible for you.
That's why each of the templates we provide to you uses Bootstrap technology.
So, what does that mean?
First, the webpage is going to be RESPONSIVE – aka. mobile friendly.
Second, you have the option to select a template and edit it by changing the images or text. You can apply a different CSS style to it – that means, all of the colors, formatting of the text, and all of the details are controlled by the CSS files that we provide.
To make that even easier to see –
You can log in and select one template and then use any of the styles on the other 6 templates we provide to you with just a few changes – you get total control!
Here's a great BONUS too:
You can install this software on your server, it is all yours to use, and you can install it as many times you want! That means you can crank out a website after a website and sell them to the professionals that need a one-page solution to display their professional information and get clients. That makes this a much more affordable, much more effective tool than others on the market!

What do you get:
Seven (7) templates for the following professions:
Lawyer
Accountant
Doctor
Personal fitness trainer
Plumber
Real estate
Car dealer!
Remember, there are thousands of professionals within each of these areas – in fact, that means you have millions of people!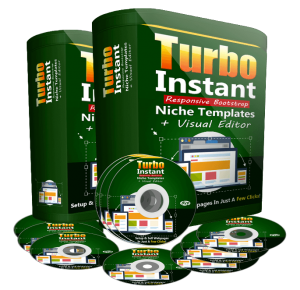 Turbo Instant Niche Templates is a php script: all servers support php. IF IN DOUBT you can ask your host if your account supports PHP 5.4
The following extensions must be available by the hosting account too: MCrypt PHP Extension, Sqlite PHP Extension. Again, IF IN DOUBT you can ask your host to install those extensions.
You get a step by step ILLUSTRATED PDF manual and a VIDEO Tutorial on how to install and use the software.
How Does Turbo Instant Niche Templates Solve Your Problems?
You don't have to spend thousands of dollars to hire a professional to create a website for you. AND, you can turn this one software purchase into a steady stream of income for you!
You can create the customized, highly responsive MOBILE FRIENLY website that you want and need!
It's super affordable. You'll love being able to save money and even make money!
There's no monthly fee.
You can use this tool for as many sites and for as mamy clients as you want!
Take full advantage of our 30 day money back guarantee!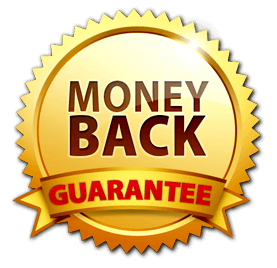 NO Risk. NO Questions Asked. 30 Day Money Back Guarantee.
I am so certain that you will love this software and everything you get, and you're going to use it many many times with joy for you and your customers, that I am willing to let you ask for every penny back if after a month you haven't found a benefit. I do this because I know it's worth and so I'm not afraid of you asking for a refund. There will be no questions. What I want you to do is invest in this, play with it and really love the easy process of creating sites you can use and sell – risk- free.
Why would you wait any longer to get your hands on this profit building tool that's super easy to use?
Don't take my word for it, try it yourself and see.
See you on the other side!
Blkgaud
P.S. Remember: You get the software-platform you need to create a one-page website for ANY of the 7 professions: Lawyers, Accountant, Doctor, Personal fitness trainer, Plumber, Real estate, Car dealers! Then just sell the website, and even upsell the management of it!  I Also incuded a Free Bonus!
Terms of Use  |  Privacy Policy  |  Earnings Disclaimer
Copyright 2016 – All Rights Reserved